Leo Hillary Knowles Pinto was born in Nairobi, East Africa on 11th April 1914. He hails from Camarcazona, Maupsa, Bardez in Goa.Leo Graduated from St. Stanislaus High School in 1932.
From a very early age he showed intense enthusiasm for playing games and displayed such lively interest in his studies, that his parents, when he was eight sent him to Bombay where they felt that he would receive a better education and have numerous opportunities to develop his apparent talent for all sports.
Leo thus joined Antonio Desouza High School at Byculla and it was in this school's small compound adjoining the church that he learnt to play hockey, football, cricket, badminton and boxing. Athletics also claimed Leo's interest and in one year he carried off the Junior Championship.
At the age of 13 Leo took, almost instinctively it now seems, the decision to don pads and become a goalie- a position he was later to be hailed as one of the greats in the world of hockey.
He played at this young age his first major matches in the Aga Khan Hockey Tournament for the Byculla Rovers.
In 1930 Leo's parents left East Africa and settled in Bombay, and as they took up residence in Bandra, Leo joined St. Stanislaus High School in Bandra.
At St. Stanislaus Leo represented his school's team in Hockey, Football and Cricket. In the latter sport he excelled in wicket-keeping, he was also regarded as a good and reliable opening bat. In Football Leo played as right winger and was found to be quite speedy in this position. Inspite of his success in cricket and football, hockey remained for Leo his favorite game.
1932: joined St. Xavier's College and represented the college in all the Inter College tournaments in the company of stalwarts of the game like Owen Ferreira, Willie Fernandes, Thimaya and Fr. Fritz.
1936: Leo whose fame was now known throughout the country was considered a certainty for the Berlin Olympics but for a serious concussion of the brain during the Olympic trials.
1938: played for the famous Lusitanian hockey club. They had brilliant success in the Bombay Hockey League, The Provincial Hockey Championship and Lews Cup. They also won the Aga Khan Hockey tournament.
1947: was a member of the Indian Hockey Federation team that went on a goodwill tour of Kenya under the Captainship of the great Dayan Chand.
1948: was invited to play for the House of Tata's hockey team in the company of hockey greats like Gentle, Perumal, Lawrie Fernandes, Henry Carvalho, Francis Coutinho and others. During this time Tata's won several hockey tournaments like the Aga Khan, Beighton besides the Bombay Hockey League, Provincial and Invitational tournaments.
In the latter half of 1948 Leo was selected to represent the country at the London Olympics where India won the gold medal. This turned out to be the pinnacle of his career.
1951: captained the Indian XI which played in Delhi in an exhibition match against the Japanese Hockey team.
1952: The House of Tatas chose Leo as manager cum player on the Goodwill Tour of its hockey team to Kenya. In the same year inspite of his brilliant form he did not make it to the Helsinki Olympics for reasons other than hockey.
1954-1966: was appointed as selector of the Bombay University Hockey teams by the University Board of Sports.
1959-60: was co-opted as a member of the Managing Committee of the Bombay Hockey Association
1970: was appointed manager of the Tata Sports Club's tour of Ceylon
1972: appointed as selector by the Indian hockey Federation, along with KD Sing Babu, Keshav Dutt, Nundey Singh, RS Bhola and RS Gentel for selection of the Indian Hockey team for the Munich Olympic Games.
Leo Pinto has left an indelible mark in the world of hockey. At 92 he is still mentally and physically active and lives in Bandra
Francis D'Mello, affectionately know as "Mickey" during his time at St. Stanislaus High School belonged to the Class of 1972.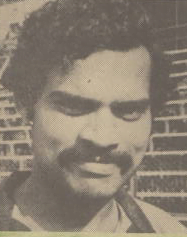 A Stanislite from Bazaar Road, he loved playing Hockey and primed his skills under the guidance of school coaches Mr. Cyril Gabriel & Oliver Andrade. He was never forced to play hockey; he loved the game and practiced daily.
Francis was just 17 years old and still in school when he represented India at the 1971 World Cup as a Centre forward. He recollects the pride & job he felt on being selected and it was one of the happiest moments of his life. From 1971 – 1989 he played for Mumbai and for Mahindras from 1973 – 1989. In 1974, at 22 years, he was the proud captain of the Indian hockey team for the Goodwill Tour to Afghanistan where the team was invited to play for the Afghanistan Independence Day celebrations.
Francis was part of the Mahindra's team that won the prestigious Aga Khan Cup which a Mumbai team had won after 14 years. It was one of his greatest achievements in his hockey career. In 1989 Francis D'mello retired from hockey and has worked with Mahindra's for the last 38 years.
He urges youngsters to keep on practicing, even if it means on your own because nothing else will help you reach the top. Francis is saddened at the fact that sports is taking a back seat amongst present day youth as there are just too many distractions today. In them days he says that success was dependant on the player and how interested he was to move forward and make it big. He feels sportsmen of today do not have the passion to succeed at sport.
Marcellus "Markie" Gomes graduated from St. Stanislaus High School in 1975.
He represented Bombay at the Junior Nationals from 1975-1980.He was part of the team that won Juinor Nationals in 1976. He represented Bombay at the Senior Nationals from1981-1990 and was part of the best National team in 1989. He was also captainof the winning team.
Marcellus Gomes represented India from 1981 to 1987. He is currently employed with Mahindra & Mahindra.
1. Represented India at the Asian Games in 1981 at New Delhi
2. Represented India at the World Cup in 1986 at London
3. Represented India at the Champions Trophy in 1983 at Karachi
4. Represented India at the Olympics in 1984 at Los Angeles
5. Played for Mahindra and Mahindra from 1977-1994.
6. Coached the M&M team for five years
7. Coach and Captainof the Bombay team 1990 at the Pepsi Cup Lucknow.
8. Asst.Coach Indian Team 1995-96 (Atlanta Olympics)
The greatest "Shan" of St.Stanislaus High School in this Jesuit triple jublee year 2006 is Arjuna Awardee Viren Rasquinha.
Viren graduated from St. Stanislaus High School in 1996.While doing the SSC boards Viren was captain of the school hockey and football teams. He was also School Captain at the time.
Besides being an outstanding sportsman he secured 91% at the SSC exams. He was ranked 13th in the SSC Board.
He "chose" to do a Bachelors of Commerce (B.Com.). While at MMK College Bandra, he was chosen the Best overall student in the first and second year. He was a member of the Indian hockey team at the time. He was a first class student throughout his college years.
Viren always carried his school and college books to the various hockey camps he attended so that he could catch up with his studies.
The greatest brilliance of Viren Rasquinha is his modesty and simplicity.
Currently Viren is employed as Asst. Manager HRD with Indian Oil Corporation.
Played for Tata Sports, Air India and Indian Oil Corporation.
Was part of the team that won the Junior World Cup at Horbart Australia.
Silver Medal in Busan Asian Games 2002
Gold Medal Asia Cup 2003 at Kuala Lumpur
Gold Medal 1st Afro Asian Games 2003
Was part of the team that participated in the Athens Olympic Games
Is a member of the current Indian Hockey team.
CITATIONS: Arjuna Award confirred-2005 Best Sportsman of the Year in Hockey
CITATIONS: Shiv Chatrapati Awardee-Govt of Maharashtra 2004