In its 160 year history St.Stanislaus High School has produced a number of distinguished Alumni. This section introduces you to some of these distinguished Stanislites.
Cardinal Ivan Dias a resident of Bandra graduated from St.Stanislaus High School in the year 1950
Cardinal Ivan Dias, Prefect of the Congregation for the Evangelization of Peoples, Grand Chancellor of the PontificalUrbanUniversity, Archbishop emeritus of Bombay, India, was born on 14 April 1936 in Mumbai, India. He was ordained for the Archdiocese of Bombay on 8 December 1958 and holds a doctorate in canon law from the Pontifical Lateran University, Rome.
He entered the Holy See's diplomatic service in 1964 and was posted to the Nordic countries, Indonesia, Madagascar, La Runion, the Comorros, Mauritius and the Secretariat of State. On 8 May 1982 he was appointed titular Archbishop of Rusubisir and Apostolic Pro-Nuncio in Ghana, Togo and Benin, and received episcopal ordination on 19 June. He later served as Apostolic Nuncio in Korea (1987-91) and Albania (1991-97).
On 8 November 1996 he was appointed Archbishop of Bombay.
President Delegate of the 10th Ordinary General Assembly of the Synod of Bishops (October 2001).
On 20 May 2006 he was appointed Prefect of the Congregation for the Evangelization of Peoples. Grand Chancellor of the Pontifical Urban University.
Created and proclaimed Cardinal by John Paul II in the consistory of 21 February 2001, of the Title of Spirito Santo alla Ferratella (Holy Spirit at Ferratella).
Member of:
Congregations: for Doctrine of the Faith; for Divine Worship and the Discipline of the Sacraments; for Catholic Education;
Pontifical Councils: for Culture; for the Laity;
Pontifical Commission for the Cultural Heritage of the Church;
Prefecture for the Economic Affairs of the Holy See;
Council of Cardinals for the Study of Organizational and Economic Affairs of the Holy See.
40,000 Drug Users in Mumbai. Just 400 Beds Available
Many are HIV+, due to needle sharing.
Their numbers keep increasing.
Sankalp seeks, supports and strengthens the marginalised ones, unconditionally. We treat, educate, give them hope and help restore their dignity before dying.
Eldred graduated from St. Stanislaus High School in 1975
(From home page of Sakalp http://www.sankalp.org.in )
In 1992, Eldred Tellis was sent by SHARAN and OXFAM to document and study the prevalence of HIV infections among injecting drug users in the North-eastern states of India. Returning to Mumbai, he found that needle/syringe sharing had become popular here too. Especially among the marginalised. Even more disturbing was the fact that little to nothing was being done about it. Awareness programs didn't really reach out to them. Many didn't know where to find help. And rehabilitation centres were either unaffordable or had stringent criteria to be met.
A bleak situation indeed. And yet these very same people were counted among the high-risk behaviour category in the transmission of HIV.
So, it was out of a need to address these issues that Eldred Tellis together with A.V. Krishnan (a retired DGP), B. N. Bhagawat (a retired IAS officer) and Sujata Ganega set up the Sankalp Rehabilitation Trust in 1995.
Using our 'unconditional and indiscriminate approach', we were able to reach out to 800 drug users in our very first year. Today, as many as 100 of them visit our centre every day. Be it for our free drug substitution programme, needle exchange programme, healthcare programme or supportive counseling.
However, there's a lot to be done, if we are to create a sizable impact, considering that there are approximately 40,000 drug users in Mumbai and only 400 beds available for their treatment.

We'd like to start a shelter so that the homeless have a roof, and can be given training for technical jobs. Many of our TB patients need an address just to register for the DOT programme. To administer a small ward of 6 beds for emergency cases with AIDS that are refused admission elsewhere due their extreme critical condition. And to be able to get a rehabilitation center for street drug users where they could be imparted vocational training as well.
Since all our are services are completely free, and the demands for supplementary services like nutrition, TB drugs and HIV/AIDS support are increasing, they're causing a burden on our thin resources. Donations from individuals and institutions enable us to continue our work. It is important that they keep coming. Nothing is too little. Please help!
Executive Director and Chief Technology Officer for ABN AMRO Bank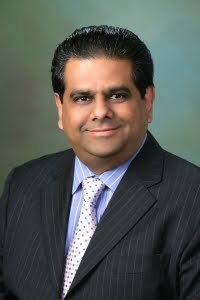 Stanislite from the class of 1981
Ajay Kotkar says:
"I am highly indebted to our great institution that has given me the education and confidence to overcome complex challenges, to cross any cultural boundaries and most importantly, to be a good citizen of this world"
Professional Profile
Since 2003 based in Hong Kong, currently acting as Executive Director and Chief Technology Officer for ABN AMRO Bank, responsible for the Technology Services for all the business arms for ABN AMRO Bank across 17 countries in Asia.
Since 1981:
June 1987, Graduated as Bachelor of Engineering (Electronics) and started his career as Computer Engineer in India
In August 1993, Ajay decided to explore opportunities outside India. Accepted an assignment in Abu Dhabi, UAE, with a major US Technology vendor as a Sr. Network Engineer. He was instrumental in delivering major Technology projects for Banking and Finance, Oil Exploration and Construction Industry.
In March 1995 Ajay moved to Tokyo – Japan, to pursue a career in the Banking and Finance Industry in one of the most mature and sophisticated financial hubs in the world. He studied the Japanese Language, with the bilingual capabilities implemented Technology projects for some of the leading names like Morgan Stanley, Chase Bank, JP Morgan and others.
September 1996: Started with Swiss Bank Warburg, Japan as Head of Enterprise Technology
November 1997: Started as the Head of Infrastructure for ABN AMRO Japan,
Prior to relocating to Hong Kong in July 2003, as the Head of Technology for North Asia, served as the Chief Technology Officer for all business units at ABN AMRO Japan.
Ajay married Dr. Swapna, Dermatologist in 1996 and is blessed with 2 lovely sons Siddhesh (born in 1998) and Shivank (born in 2001).
Chief Information Officer (CIO), Head of Technology and Operations, Global Wealth Investment Management, Bank of America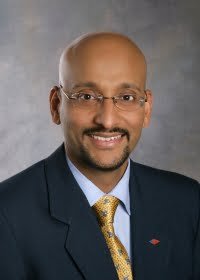 Rahul is an alumnus of St. Stanislaus where he started in the KG and completed his SSC in 1981. He was a Kostka House Captain.
Rahul Samant was recently promoted to be one of 4 CIO's at Bank of America which was the world's most profitable financial services company in Q2 of 2006.
In this capacity, he oversees all technology and back office operations for one of the company's 3 revenue producing divisions Wealth Investment Management. He is based in Boston and maintains a second office and his residence in Charlotte, North Carolina, the headquarters of Bank of America. He is also a member of the Bank's Management Operating Committee, which comprises the top 100 senior leaders at Bank of America.
Prior to this role, from 2001 to July 2006, Rahul was Managing Director of the Global Delivery Center of Expertise (GDC), where he created and implemented the bank's global offshore sourcing strategy for both Technology and Business Processing Operations. He was also responsible for managing strategic outsourcing partnerships offshore and had responsibility for the Bank's wholly owned operations subsidiary in India named BA Continuum Solutions. Rahul continues to be on the Board of Directors of BA Continuum Solutions.
Rahul joined Bank of America in 1993 as a Team Leader on the Foreign Exchange system in Dallas, TX. In the next 8 years, he held various positions managing technology groups in the support of Corporate Treasury, Securities Back-office, Fixed Income Sales and Trading etc.
Prior to Bank of America, Rahul did various consulting engagements implementing large Banking applications at various financial institutions in the UK for 3 years. Prior to which he worked at Tata Unisys Ltd and Rolta Computers in Mumbai for about 18 months after graduation.
Rahul, graduated from Bombay University with a Bachelors in Electronics Engineering where he majored in Microprocessors and Digital Electronics. He earned a master's degree in General Management from Wake Forest University, North Carolina in 1998.
His elder brother, Sunil, a practicing lawyer in the Bandra court is also an alumnus of the school. Rahul lives in Davidson, a suburb of Charlotte with his wife and two daughters aged 13 and 10. In his free time, Rahul enjoys reading, spending time with his family, listening to all types of music, planning and traveling to different places. Their most recent family vacation was in Scandinavia in summer of 2006. He makes an annual trip back to India to spend time with family in Mumbai.
Dinesh graduated from St. Stanislaus High School in 1976. He completed his 11th and 12th at Sydenham College, and then came to the United States as an exchange student. He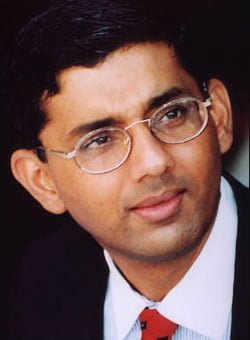 graduated from Dartmouth College in 1983, did graduate work at Princeton, and then went to Washington in 1985.
Dinesh is the Robert and Karen Rishwain Fellow at the Hoover Institution at Stanford University.
Dinesh has been called one of the "top young public-policy makers in the country" by Investor's Business Daily. The New York Times Magazine named him one of America's most influential conservative thinkers. The World Affairs Council lists him as one of the nation's 500 leading authorities on international issues. Newsweek cited him as one of the country's most prominent Asian Americans.
Before joining the Hoover Institution, Dinesh was the John M. Olin Fellow at the American Enterprise Institute. In 1987-88 he served as senior policy analyst at the Reagan White House. From 1985 to 1987 he was managing editor of Policy Review. He graduated Phi Beta Kappa from Dartmouth College in 1983.
Dinesh's books have had a major influence on public opinion and public policy. His two most recent books are the New York Times bestseller What's So Great About America(Penguin Books) and Letters to a Young Conservative (Basic Books). In 1991 he published Illiberal Education the first book to publicize the phenomenon of political correctness. The book was widely acclaimed and became a New York Times bestseller for 15 weeks. It has been listed as one of the most influential books of the 1990's.
In 1995 Dinesh published The End of Racism, which became one of the most controversial books of the time and a national bestseller. Dinesh's 1997 book Ronald Reagan: How an Ordinary Man Became an Extraordinary Leader was the first book to make the case for Reagan's intellectual and political importance. In 2000, Dinesh published The Virtue of Prosperity: Finding Values in an Age of Techno Affluence, which explores the social and moral implications of wealth.
Dinesh's articles have appeared in virtually every major magazine and newspaper, including the New York Times, Wall Street Journal, The Atlantic Monthly, Vanity Fair, NewRepublic, and National Review. He has appeared on numerous television programs, including the Today Show, Nightline, The News Hour, O'Reilly Factor, and the Dennis Miller Show.
Dinesh speaks at top universities and business groups across the country.
Gautam Patil graduated from St. Stanislaus High School in 1985.
Gautam Patil is India's first man to have stood atop 5 of the world's 7 Summits the tallest point on each of the seven continents. He brings glory to India by climbing the world's tallest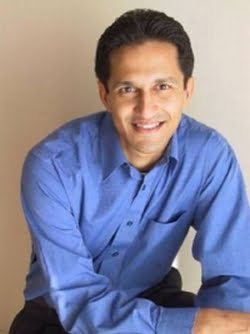 peaks and further advances India internationally and on mountains she has yet to conquer. In a recent message to President Kalaam, he said his dream for India's
youth was to reach for the pinnacles of personal achievement and to serve India's citizens.
Gautam has climbed five of the seven summits – Denali (North America), Aconcagua (South America),Kilimanjaro (Africa),Vinson Massif (Antarctica) and Elbrus (Europe) and he is India's first man to reach the top of Denali, Aconcagua, Elbrus, & Vinson Massif. He now plans on climbing atop the final two by June: Kosciusko (Oceania) in March, and Everest (Asia) by May 2006 and thus claiming India's first Seven Summits.
Gautam is dedicating his 7th Summit, Everest, to promote world peace and bring down the walls of inter-religious conflict. He has joined forces with the UN endorsed Everest Peace Project. Gautam, a Hindu climber, along with a Jewish climber from Israel, a Palestinian Muslim, a black male Christian from Africa, and a white female Christian from the USA will unite in the name of peace and triumph as one. Together the climbers hope to send a message of solidarity to the world. They will put their cultural differences aside and focus on their commonality in order to conquer the harsh conditions of Mt. Everest. The project will be filmed and the film will be released internationally. Learn more at isummitworld.com.
Gautam has been invited to present motivational talks at various venues including The Indus Entreprenuers (TiE), Sierra Club, REI Stores, and Any Mountain Company.
Gautam's professional background is in Technology Product Management in enterprise Software Products. He is
a founding director of the Silicon Valley Product Management Association Inc.
As an activist, Gautam founded Cshops, a recognized, low overhead non-profit ecommerce organization which helps to connect the artisans of Manav Sadhna (Gandhi Ashram) and Guria with global customers.
President & CEO, Singapore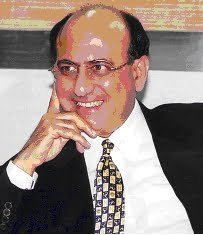 Area Director, South & South-East Asia
Executive Vice-President Asia-Pacific, McCann Worldgroup
Sorab Mistry graduated from St. Stanslaus HS in 1967
Career Profile: Sorab Mistry's career spans 32 years in International business working from bases such as Canada, United Kingdom, India, United Arab Emirates and Singapore. Born in India and a Canadian citizen, he has served on significant industry Boards of Directors, is a guest lecturer at several leading universities and is a recipient of the 'Arch of India Gold Award' for achievement in International business.
McCann Worldgroup
McCann Worldgroup is comprised of McCann Erickson Worldwide, the world's largest advertising agency network with operations in 132 countries, as well as a portfolio of specialized marketing companies: Universal McCann (media planning/buying; communications architecture); MRM Partners (direct/customer relationship management; on-line marketing communications through Zentropy); Momentum (event marketing, sponsorship, sales promotion); and Torre Lazur McCann (healthcare communications). In addition, the Worldgroup collaborative offering includes alliances with Future Brand (consulting/design) and Weber Shandwick (public relations) through The Interpublic Group of Companies.
Career Chronology: Sorab was born and brought up in Bombay.In 1973, he graduated with a degree in Economics and Statistics from St. Xavier's College, Bombay, after which he immediately joined McCann-Erickson Advertising in Tehran, Iran, as a Management Trainee. In 1975, Sorab was sent to McCann-Erickson London for further management training. On completion, he returned to Iran and rose to be a key member of the Management team in charge of several multi-national accounts, such as Coca-Cola, General Motors, and Nestle. In 1979, following the coup in Iran, he was transferred to McCann-Erickson London in charge of General Motors and Coca-Cola. In December 1979, Sorab immigrated to Toronto, Canada, where he has made his permanent home and became a Canadian citizen. From 1980–1982, Sorab studied at the Institute of Canadian Advertising and graduated as a Certified Advertising Agency Practitioner (CAAP). Also, during this period from 1980-90, Sorab worked with J. Walter Thompson in Toronto, Canada. He started on the Pepsi Cola account and held a series of management positions, finally as Senior Account Director in charge of the Unilever business. In 1990, Sorab returned to McCann-Erickson in Toronto as Vice President in charge of Coca-Cola in Canada. In February 1993, he was transferred to India as Executive Vice President of the joint venture, to open up a new operation in Bombay to lead the launch of Coca-Cola into India. In March 1994, he was appointed Senior Vice President for Asia Pacific. In March 1995, Sorab was appointed the first President and Chief Executive Officer of the newly established McCann-Erickson, India. In 1997, McCann-Erickson India was declared "Agency of the Year" amongst all offices in the network's Asia Pacific Region. In April 1998, Sorab was appointed Area Director, South Asia, comprising India, Sri Lanka, Pakistan, Bangladesh, and Nepal and elected Executive Vice President of Asia-Pacific. In December 1998, Sorab was appointed Chairman of the Company in India. In September 2002, Sorab moved his base offshore to Dubai, U.A.E.
In June 2003, Sorab was promoted to extend his responsibilities as Area Director of South and South-East Asia and relocate to Singapore. His area of responsibility now comprises Singapore, Malaysia, Indonesia, Thailand, India, Philippines, Vietnam, Sri Lanka, Pakistan & Bangladesh.
In May 2004, McCann-Erickson India was again declared "Agency of the Year" amongst all offices in the network's Asia Pacific Region and an independent survey by the Economic Times showed that McCann-Erickson India was voted the 2nd most Admired Agency.
In terms of professional memberships, Sorab was on the Board of Governors of the Media Research Users Council; Chairman of the Advertising Effectiveness committee of the Advertising Club of Bombay; Chairman, education committee of the Advertising Agencies Association of India; Immediate past President of the Indian chapter of the Association of International Advertising Agencies; was on the consumer goods committee of Federation of Indian Chambers of Commerce and Industry. Most recently been appointed as the President of IAA, Singapore and on the World Board, IAA. Also, the Chairman of the Effectiveness Awards (Effie), Singapore. Additionally, throughout his career, Sorab has been a guest lecturer at York University, University of Toronto, at various Management schools in India and most recently in Dubai and Singapore.
In terms of Career training, Sorab has been selected to participate in numerous Management courses throughout his career, the most recent being the, "Change Readiness workshop" in Lisbon, Portugal in the Spring 2002.
In July 1998, Sorab was honoured with the "Arch of India Gold Award" in London, at the Indo-British Partnership Meeting; these awards are for persons of Indian origin, who have excelled in their chosen field at the International level.
In terms of Personal interests, Sorab has studied various Languages, Music, Photography, Art, Wines, Chess, Yoga, Meditation, Fitness & Nutrition, Flying and has travelled widely across all the continents.
And in the midst of all these professional & personal activities, Sorab is pre-occupied with being a great friend to the greatest pride & joy of his life, his 25 year old daughter Shayda, who lives in Toronto.